Semikha l'rabbanut (סמיכה לרבנות) is the process through which a person becomes ordained as a rabbi.
The root of semikha (סמך — (סמיכה — means "to be authorized," thus סמיכה לרבנות means "to be authorized for rabbinic office," or more simply "rabbinic ordination."
The practice finds Scriptural imprimatur in Torah, i.e. B'midbar 27:15-23 and D'varim 34:9. These passages reflect the סמיכה of Yehoshua bar Nun by Moshe via the laying on of hands. Note that "laying on" is also within the semantic range of "סמיכה." This practice is conveyed through the Sanhedrin in Second Temple Times, and some suggest continued beyond the destruction of the Second Temple.
The process involves an written examination in the scope of yoreh yoreh, i.e. Torah knowledge, avelut, even ha'ezer, kashrut, and other areas of daily life not specifically reserved to the realm of Choshen Mishpat Dayan (yadin yadin) or to the examination of sacrificial animals (yatir bechorot yatir). Candidates must be able to articulate their beliefs and defend them, as well as discern heresy or false teachings/teachers and defend against such.
The process concludes with the proclamation (if the candidate successfully passes), carried over from the ancient formula: "Yoreh? Yoreh! " ("May he decide? He may decide!" signifying fitness as a posek, i.e. "decisor", of halakha). [1] Today, several rabbinical seminaries and yeshivot grant סמיכה לרבנות using this same ancient pronouncement.
Once having received this decree, the candidate (initiate) is certified for the issuing of halakhic judgments (yoreh) and presiding over the training of congregational leaders (zaqenim, morehim, and shammashim). Some congregations require סמיכה לרבנות for those who lead the congregation as well. Prior to סמיכה לרבנות, the candidate is referred to as "Rav (Rab);" afterward, he may use the title of "Rabbi." [2]
Those candidates who successfully complete the סמיכה לרבנות we offer will receive a plastic ID card (necessary to gain entry into jails, prisons, and some mental institutions for ministerial service) which includes the ordination date, the ordaining authority, and a personal ID number.
_____________________
References
s.v. "Semikhah;" In Lavinia Cohn-Sherbok & DanielCohn-Sherbok, A Popular Dictionary of Judaism (New York, Ny.: Routledge, 2013), 131.
Some have raised the question as to whether the title of "Rabbi" is permissible in light of Matityahu (Matthew) 23:8. What the passage conveys is that those under Yeshua's rabbinate are not to simultaneously come under the rabbinate of any other teacher.
Your Professor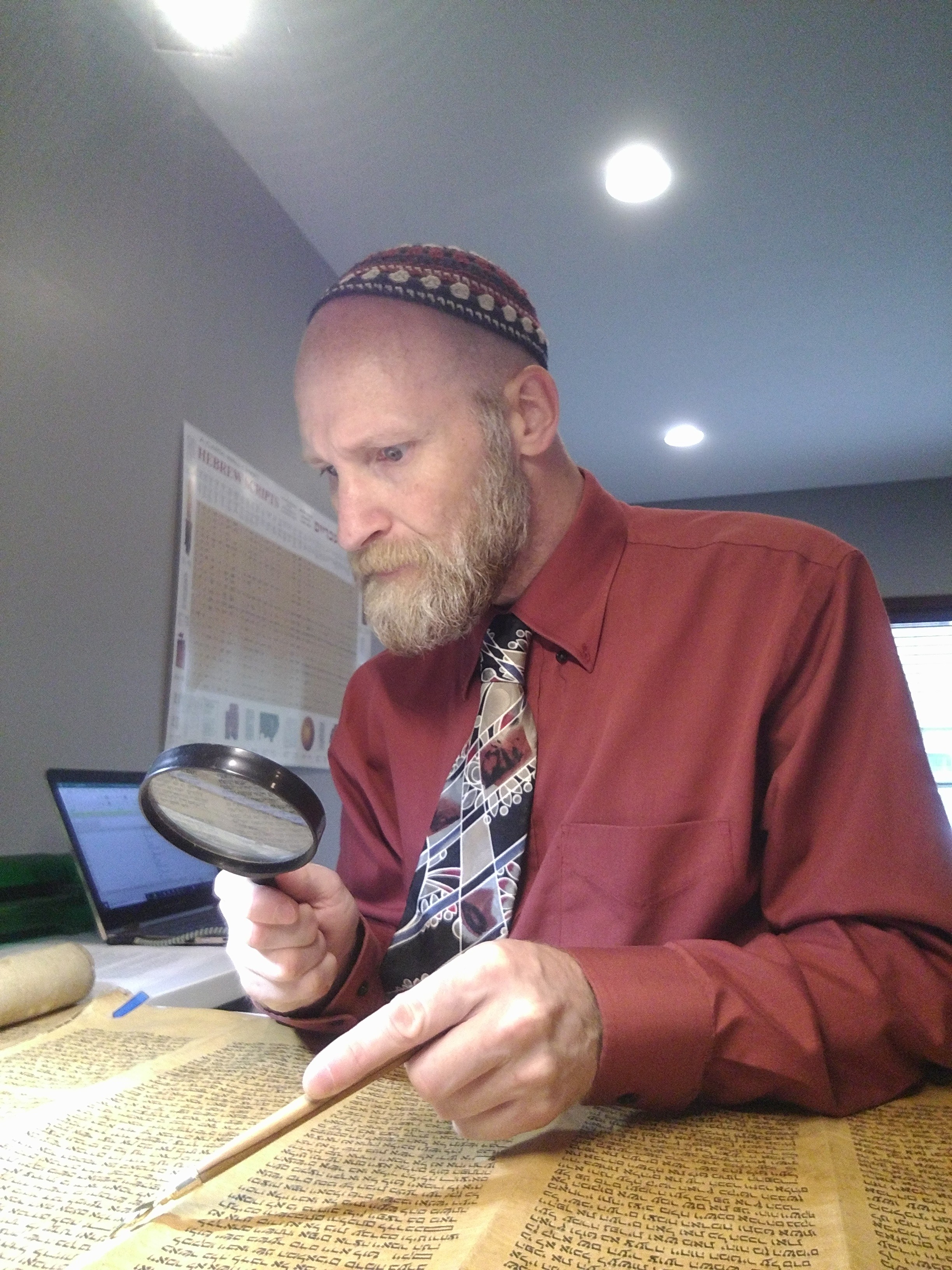 Brian Tice was ordained as a Sephardic Rabbi (Moreh Hora'ah) by MJR in May of 2000 and by Y'sharim USA in June of 2016 (Choshen Mishpat/Dayan). He obtained his B.Sci. in Bible and Ancient Languages from Cornerstone University and his M.Sci. in Higher Education with an emphasis on Classical Hebrew Andragogy from Kaplan/Purdue Global. He also studied Music and Modern Languages at Kalamazoo Valley Community College, Worship Studies at Grand Rapids Theological Seminary, and Middle Eastern History through Tel Aviv University.
Professor Tice has taught Hebrew, Hermeneutics, Tanakh Exegesis, and Apologetics for Cornerstone University (as a Graduate Assistant) and for Take Hold Ministry School. He also developed a number of courses for International Messianic Torah Institute and MJR Yeshiva as well as teaching homeschool music and Torah cantillation courses in the Grand Rapids area (Michigan).
Professor Tice facilitated the Torah Schul at his home synagogue for three years as well as serving as a chazzan and occasionally teaching from the bimah. He has also delivered the D'var Torah on the "Torah Foundations of Faith" radio program on Hebrew Nation Radio. Presently, he is a Hebrew and Judaica research scholar with Manuscript Research Group, working with Jewish manuscripts in Hebrew, Aramaic, and Judeo-Arabic and spanning nearly all nusachot and minhagim.
Professor Tice contributes to tikkun olam by working with the Willing to Wait Leadership Team, an abstinence education ministry of the Pregnancy Resource Center and ministering to the local homeless and poor. He has also volunteered with Little Mary's Hospitality House, a woodland vacation resort for families with children battling life-threatening or terminal illnesses, for 11 years; Habitat for Humanity for 7 years; Boys & Girls Club of Greater Kalamazoo for 6 years; and several homeless ministries.
Course Curriculum
Application Process
Available in days
days after you enroll
Exams
Available in days
days after you enroll
Halakhic Assessment
Available in days
days after you enroll
Frequently Asked Questions
When does the course start and finish?
The course starts now and never ends! It is a completely self-paced online course - you decide when you start and when you finish.
How long do I have access to the course?
How does lifetime access sound? After enrolling, you have unlimited access to this course for as long as you like - across any and all devices you own.
What if I am unhappy with the course?
We would never want you to be unhappy! If you are unsatisfied with your purchase, contact us in the first 30 days and we will give you a full refund.